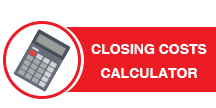 THE ABOVE REFERENCED  FEES APPLY TO RESIDENTIAL CLOSINGS AT OUR TULSA, OWASSO AND CLAREMORE BRANCH LOCATIONS ONLY.  IN ADDITION, FEES ARE SUBJECT TO CHANGE WITHOUT NOTICE.
Closing fees for our Wagoner, Muskogee, Grove, and Enid locations vary by location.  Please contact that location directly to receive accurate fee information on those locations.  Also, see our FEES PAGE.
In addition, the above referenced fees do not take into consideration additional expenses for curative work and title requirements.